Current Indian Solar Scenario
Jan 28, 2021 The Solar Man Solar Power Systems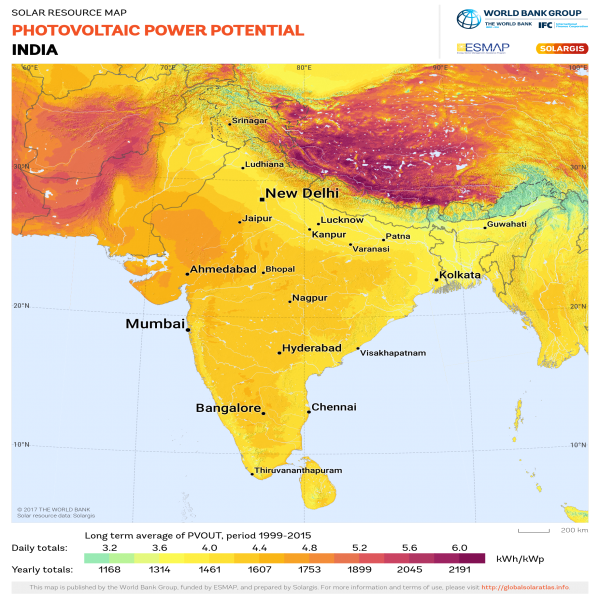 INDIA: Third Fastest Solar Developing Country
The fast-paced developing Industry, Solar Power in India has been on the rise for quite some time now. India has the world's third fastest expanding solar program, next only to China and USA. As of 30th September 2019, a total of 31.101 GW capacity of Solar Power Plants have been installed, based on data provided by MNRE. The average current price of solar electricity has dropped to 18% below the average price of its coal-fired counterpart, leading to India being one of the nations which has the lowest capital cost globally to install the solar power plants. Solar currently accounts for 41% of the new power capacity added in 1H 2019. In addition to this, India is currently targeting 100 GW by 2022 while targeting an investment of US$100 billion.
The lack of infrastructure is a big hurdle to rural India's development. To improve these conditions, 1.2 million solar home-lightning systems and 3.2 million solar lanterns have been distributed making Indian Rank No.1 in Asian Markets for solar-off grid products. Apart from this, rural India have also been given plenty of subsidies for Solar. The Kusum Yojana, is one such upcoming policy which provides 90% Subsidy on Solar Pumps for farmers. Also, 51 Solar Radiation resource assessment stations have been installed across India by the MNRE to create a database of solar-energy potential. This will help India provide better tenders and help govt. allocate resources in the right locations, helping India achieve its solar goals better.
Considering India also increasing its solar PV panels manufacturing capabilities and the global trend moving away from polycrystalline towards Mono PERC solar modules also would be a boost towards solar developments. Better technology and reduction in Mono PERC production costs would increase the solar capacity installed per ft2 area, thus reducing the dependence.
All these steps in the right direction will surely help India achieve its 2022 targets, reduce coal emissions, and prepare us for the all the future renewable energy targets India sets. There is support from the Indian Govt., the International Market and all those Indian involved in the solar business, what we need now is more education and more involvement from the rest of the country to enable us to reduce our coal consumption and help save our only planet.
---